Desert Safari Dubai
The Desert beauty's is a magical to behold especially when its seen through our morning desert safari with free buffet and live shows
Price: Starts 79 AED
Dubai City Tour
A modern city of compelling contrasts and a boundless of energy, with its modern skyline combined with magic of ancient Arabia
Price: Starts 150 AED
Dhow Cruise
A holiday in Dubai is never complete without a dhow cruise. Living the magic of Dubai waters will make your night a memorable one
Price: Starts 119 AED
Dubai Jetski
A super fast Jet Ski is waiting to take you to the ride of your life right off the beach of Dubai.Enjoy your holidays with our jetski package
Price: Starts 150 AED
Overnight Safari
Every one who visit dubai to see its beauty can not resist the opportunity to spend at least one night in desert with overnight desert safari
Price: Starts 250 AED
Al Ain City Tour
The Al Ain city tour is one of the best that you can ever think of. The place and the atmosphere that you have as you travel around the city is wonderful
Price: Starts 180 AED
Fujairah Tour
Considered as the youngest city of the 7 emirates, the East coast of Fujairah Dubai will give you the spectacular views of old historic places
Price: Starts 150 AED
Hatta Tour
Hatta tour is ideal for those who love to spend time in Nature's magical elements and have a flair for adventure. Hatta is just one and half hour's drive from Dubai
Price: Starts 100 AED
Abu Dhabi City Tour
Take a Desert Dream tour of UAE's Capital Abu Dhabi and discover how the land of desert transform from a small village to a world-class metropolis
Price: Starts 220 AED
Sharjah City Tour
Sharjah & Ajman Tour gives you an opportunity to see both the emirates of Sharjah and Ajman with their adorable cultural basics and trends
Price: Starts 220 AED
Hummer Desert Safari
Hummer desert safari in Dubai is the most famous special safari an unforgetable stunning experience of the real desert adventure
Price: Starts 280 AED
Burj Al Arab Tours
Burj Al Arab Dubai's most world famous Hotel which is built inside the sea at the lovely Jumeirah Beach with the hieght of 321 meters
Price: Starts 180 AED
About
Welcome to the Desert Dream Tourism!
We are the best visa service provider in Dubai
Desert Dream offers travel organizers a destination, which is new and different, combining variety and excitement with professional destination management services and top quality hotels. Dubai's unique attraction is that it brings together in a single, accessible location the highest standards of comfort and convenience with the adventure of Arabia-from the bustling souks to the majestic desert. An exotic destination with a cosmopolitan lifestyle, Dubai has the right mix to make it the ideal Solution for the incentive travel planner. Explore Dubai with Desert Dream Tourism where you can find a wide variety of quality choices that match your interests. Desert Dream Tourism is providing Dubai tourist visas, Dubai transit Visa, Dubai visit visas, Qatar visit visas from Dubai since 2006 with thousands of satisfied customers.
Dubai visas

Dubai Tourist visas , Dubai Transit Visas, Dubai Visit Visas

Dubai Tours

Dubai City Tour, Desert Safaries, Burj Al Arab Tour, Hummer Desert Safari Tour

Qatar Visit Visas

Qatar Visit Visa For 14 Days and 30 Days
Latest news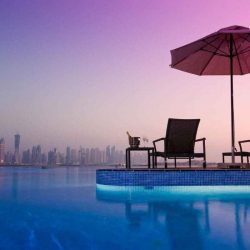 Desert Dream tourism is providing dubai visit visa for 3 months to discover Dubai's luxurious life style while planning your next trip to Dubai. Dubai visit visa charges for 3 months, 1 month and 14 days are as follows DUBAI VISIT VISA TYPE VISA PRICE Dubai Visit Visa(  Validity 14 Days) 299 AED Dubai Visit Visa([…]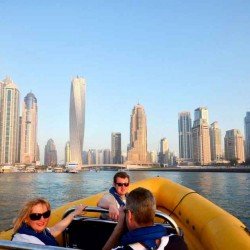 Desert Dream Tourism is the leading dubai tourist visa providing company in dubai. There are two types of Dubai Tourist Visas which are provided to an individual from the embassy which includes: Dubai Tourist Visa type Dubai Tourist Visa price 30 Days Dubai Tourist Visa 499 AED 14 Days Dubai Tourist Visa 299 AED […]
Previous
Next